The Colorado Avalanche are in the perfect position to take a chance on a former top pick, and have done so with a contract for Nail Yakupov. The deal is for one year, and will pay him $875K.  Yakupov was not issued a qualifying offer from the St. Louis Blues, making him an unrestricted free agent.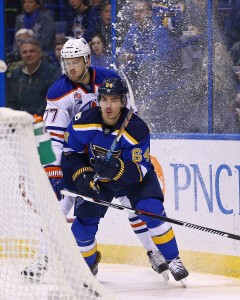 The Avalanche, coming off one of the worst seasons in recent NHL history, are set to try and rebuild the franchise through the draft and young options they already have. Yakupov, still just 23 years old fits into their timeline as a lottery ticket that could pay off in the long run.
The first-overall pick in 2012, Yakupov looked like he was heading for big things when he scored 31 points in the 48-game 2012-13 season. Since then, things have gone downhill considerably. Last year he scored just nine points in 40 games, never fitting in properly in St. Louis.
It's by no means too late for Yakupov to turn things around and become a quality NHL scorer, but at this point it needed to come in a place like Colorado with openings in their top-six and less pressure to be a playoff team right away. On a one-year deal, he can try to rebuild some value before becoming a restricted free agent again next summer for Colorado.
Mike Chambers of the Denver Post reported it was for one year, while Elliotte Friedman of Sportsnet gave us the dollar figure.