According to Darren Dreger of TSN, the New Jersey Devils have traded Kyle Quincey to the Columbus Blue Jackets for Dalton Prout. As always, the deal is pending a trade call but is agreed to at this point.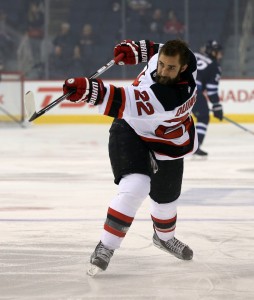 Quincey was always going to be sent somewhere at the deadline after being held out of the lineup this week. While most of the rental defensemen have been dealt for picks, the Devils are looking for players that can possibly help them as early as next season. Prout has one year left on his current deal at $1.575MM, and had fallen out of favor in Columbus.
A former mainstay on the back end, Prout has only played 15 games for the Blue Jackets this season and saw his ice time slashed considerably. The 26-year old still has a little bit of upside to his game, if he can get back to the level he played early in his career. He at least can provide a big-bodied depth piece as the Devils try to make it back to the playoffs last season.
Quincey on the other hand has proven that he can still compete at the NHL level at least in the bottom pairing. The Blue Jackets have one of the best top-four (or five) defenseman in the NHL, but needed to add some depth to numbers 6 and 7. They found it and had to give up very little in Prout, holding onto all of their draft picks.
In a rental market that has seen a lot of high picks sent for defenseman recently, acquiring Quincey keeps the Blue Jackets in line with the Rangers and Penguins without giving up as much. They're a lock for the playoffs as one of the leaders of the Metropolitan division, but will try to get home ice by finishing in the top two. Currently sitting tied with the Penguins for that second spot, they have given up the second fewest goals in the NHL and just upgraded on the blueline.
Photo courtesy of USA Today Sports Images