The Dallas Stars are the latest team to be on the hunt for a new head coach. They have officially announced that Rick Bowness, along with assistants Derek Laxdal, John Stevens, and Todd Nelson will not be back next season. Matthew DeFranks of the Dallas Morning News confirms goaltending coach Jeff Reese, video coach Kelly Forbes, and assistant video coach Matt Rodell will remain in their positions.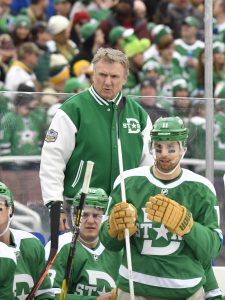 Bowness released a statement explaining the mutual parting:
After careful consideration with my wife Judy, we feel it's best to step away and allow the organization the opportunity to pursue a different direction at the head coaching position. I'd like to thank all the passionate fans and the dedicated staff for their support and hard work in my time here. It has been an honor for me, and my family, to represent the Stars and the city of Dallas.
The 67-year-old coach has been behind an NHL bench more than any other coach in history, first becoming an assistant in 1984 with the Winnipeg Jets. His near 40-year coaching career in the NHL included stops in Winnipeg, Boston, Ottawa, New York, Phoenix, Vancouver, Tampa Bay, and Dallas, while also taking him through Sherbrooke, Moncton, and Maine in the AHL.
While his statement doesn't confirm retirement, it does mean his time with Dallas is over, and the Stars will need to immediately begin the search for a new head coach.
After taking over during the 2019-20 season, Bowness took Dallas all the way to the Stanley Cup Final, and had an overall regular season record of 89-62-25 in parts of three seasons. The team was defeated in seven games in the first round this year.
Kevin Weekes of ESPN broke the news on Twitter. 
Photo courtesy of USA Today Sports Images