It was an eventful week around the NHL with plenty of seventh games, some notable coaching news, a lottery winner, and more.  We recap some of the biggest off-ice news in our key stories.
Trotz Fired: Islanders GM Lou Lamoriello has quite a history when it comes to his coaching decisions with a knack for some surprising ones.  He added to that reputation after he dismissed head coach Barry Trotz in a move that hardly anyone saw coming.  While New York missed the playoffs this season, Trotz had led the Isles to the Eastern Conference Final the two previous years which led to an expectation he'd be back for 2022-23 and the final year of his contract.  Instead, Lamoriello indicated he felt the team needs a new voice and he'll now set out to hire a new coach or promote associate coach Lane Lambert to the top job.  Meanwhile, Trotz will become a contender for the rest of the coaching vacancies out there if he wants to be back behind an NHL bench next season.
Boudreau Returns: One coach that won't be going anywhere is Vancouver's Bruce Boudreau.  While there was some uncertainty about his future with the Canucks after management indicated there wouldn't be a contract extension forthcoming, the team confirmed that the 67-year-old will return for next season.  Boudreau took over from Travis Green midseason and led the team to an improbable second half run with a 32-15-10 record that got them within striking distance of the final playoff spot in the Western Conference.  He's just one regular season win away from 600 for his career while he's 19 away from landing in the top 20 in NHL history.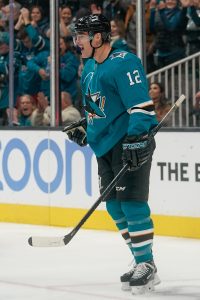 Hanging Them Up: Free agent forward Patrick Marleau wasn't able to catch on with a team this season and has decided to officially call it a career as he announced his retirement.  The 42-year-old had a very impressive 23-year NHL career with the majority of that coming with San Jose.  Although Marleau never won the Stanley Cup, he leaves with his name in the record books after he passed Gordie Howe last season for the most regular season games played in NHL history with 1,779.  While Marleau only averaged more than a point per game in a season three times, his longevity helped him amass 1,197 points, good for 50th all-time.
Draft Lottery: This was the first year of the new draft lottery format, restricting teams from moving up no more than 10 spots with a victory which gave Montreal basically a one-in-four chance of holding onto the top pick.  They were able to do as they won the draw for the top selection while New Jersey's good fortune in the lottery continued as they were victorious for the second spot, dropping Arizona, Seattle, and Philadelphia all down a spot.  Shane Wright is widely expected to be the pick for the Canadiens who will pick first in the draft that they're hosting in July; it will be the first time since 1985 that the host city also had the number one selection.
Sharks Sign Two: Interim Sharks GM Joe Will indicated after the season that he wanted to re-sign winger Alexander Barabanov and defenseman Jaycob Megna.  He was able to do exactly that, signing both players to two-year deals.  Barabanov received a nice raise on his $1MM AAV from this season as this contract carries a $2.5MM cap hit on the heels of recording 10 goals and 29 assists in 70 games.  Megna, meanwhile, received the league minimum for both years (a cap hit of just over $762K) but managed to secure a one-way salary for the first time in his career after playing on two-way pacts for each of his first four NHL contracts.
Photo courtesy of USA Today Sports Images.