After clearing waivers on Saturday, the Senators announced that they have officially bought out the final two seasons of Bobby Ryan's contract. GM Pierre Dorion released the following statement on the move:
This was a decision that required a lot of consideration. Bobby's long been a deserving fan favourite in Ottawa. While we're appreciative of his efforts on the ice, it's outweighed by how proud we are of him for the courage that he has demonstrated off of it. As we continue to take strides in our rebuild, this decision was one that we felt was best for the organization. We wish he and his family the best as he moves forward.
The Masterton Trophy winner had two years remaining on a seven-year, $50.75MM contract he signed back in 2014 ($7.25MM AAV). The buyout saves the Senators $3.67MM in each of the next two seasons, but apply a $1.83MM penalty for the following two. The full cap hit will now be as follows:
2020-21: $3,583,333
2021-22: $3,583,333
2022-23: $1.833,333
2023-24: $1,833,333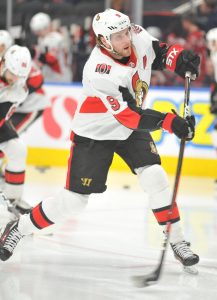 Ryan, 33, had been with the Senators since the 2013-14 season, scoring 107 goals and 266 points over 455 games. This year he suited up just 24 times, leaving the team for a chunk of the season to deal with his addiction problems. Upon his return, he provided one of the most emotional moments of the year when he notched a hat trick in his first game back in Ottawa.
Coming into the league as a dominant presence for the Anaheim Ducks, Ryan recorded 30 or more goals in four straight seasons, hitting a career-high of 71 points in 2010-11. His deteriorated play in recent years made this an easy choice for the Senators though, one that was even discussed in years prior as his goal totals fell. The simple fact was that he can no longer provide the kind of value required for a $7.25MM cap hit, especially as finances are tightened league-wide.
That said, Ryan now becomes an unrestricted free agent that is able to sign a new contract with whatever team he chooses. For a much lower cap hit, perhaps someone believes they can bring back some of his production. After all, Ryan did score four goals in eight games after returning from the Player Assistance Program.
For the Senators, it's not so much about the cap space (as they have more than they'll ever need) but the actual salary owed. Ryan was due $7.5MM in each of the remaining two seasons, a total of $15MM that will be reduced to $11.3MM after the buyout.
His removal from the roster will also provide more minutes for the young Senators core, a group that is actually quite impressive. Not only do they have one of the best prospect systems in the league already, but Ottawa also has seven picks in the first two rounds and thirteen overall this year.
TSN's Darren Dreger was the first to report that Ryan's deal was being bought out.
Photo courtesy of USA Today Sports Images