The Jesse Puljujarvi saga continues, with the Edmonton Oilers prospect re-signing with Oulun Karpat in Finland for one more season. While that seems to contradict his recent statements about potentially returning to play in the NHL, Chris Johnston of Sportsnet reports that the new contract does include an out-clause that would allow Puljujarvi to return for the 2020-21 season.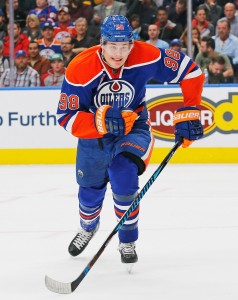 The 22-year old Puljujarvi recently revealed that he had a long conversation with Oilers GM Ken Holland and head coach Dave Tippett, explaining that "it may be possible" for him to return to Edmonton at some point—something he had vowed against in the past.
Selected fourth overall in 2016 by the previous Oilers front office regime, Puljujarvi's usage and development was inconsistent and frustrating for both the player and the team. He did play in 139 NHL games over three seasons but was rarely given opportunities alongside the team's more offensive players, and when he did find himself in those situations he didn't take advantage of them.
When he became a restricted free agent in 2019, Puljujarvi returned to Finland and played the entire 2019-20 season with Karpat, scoring 53 points in 54 games. From all accounts, he was a difference-maker on a nightly basis for the Finnish squad, ending the season fourth in league scoring.
For now, he'll get to continue being that game-changing presence for Karpat, with an eye on a return to the NHL. The Oilers continue to hold his rights, but Puljujarvi has asked for them to be traded in the past. While the focus is on the Edmonton playoff roster at the moment, there will surely be plenty of attention placed on the young forward once the season is over.