Now that the trade deadline is over without much movement, the Toronto Maple Leafs can announced Jake Muzzin's four-year extension. The veteran defenseman has inked a deal that keeps him in Toronto through 2023-24, and will carry an average annual value of $5.625MM.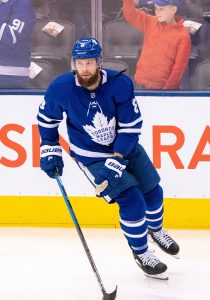 The deal will be of little comfort for Maple Leafs fans that saw their team do almost nothing on deadline day, but does keep a solid contributor in the mix for the next several years. Muzzin has fit in well in Toronto as a two-way star that can log huge minutes in a shutdown role while also moving the puck quickly to the team's talented forwards. In Morgan Rielly's absence he has been the only real reliable option on the back end, part of the reason why so many were expecting a change to occur today.
Like many of their previously extensions, Muzzin's deal is front-loaded with huge signing bonuses. That makes it easier to get rid of down the line, and leans on the financial might of the organization to give them a slight advantage.
Still, signing any 31-year old defenseman comes with substantial risk. Muzzin has deal with injuries this season and has a lot of miles on his body after playing a physical style for parts of nine seasons. If he takes a step backwards as his thirties roll along the Maple Leafs could be in real trouble given how much money they already have committed to their star forwards.
Photo courtesy of USA Today Sports Images