The Winnipeg Jets have two restricted free agents to sign, but have inked one of their other young players a year before his deal even expires. The team announced an eight-year extension for Josh Morrissey, a contract that will carry an average annual value of $6.25MM. Morrissey will earn $3.15MM this season on his current deal. The full breakdown is as follows:
2020-21: $8.0MM
2021-22: $8.0MM
2022-23: $5.2MM
2023-24: $8.0MM
2024-25: $4.8MM
2025-26: $4.8MM
2026-27: $4.8MM
2027-28: $4.8MM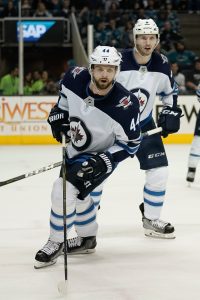 According to Ken Wiebe of The Athletic the deal will also include a full no-movement clause in years 3-5 and a limited no-trade clause in the final three. That kind of length and security is surprising in this market where other young players are instead looking to maximize their earning potential by taking short deals. Morrissey will be giving up six seasons of unrestricted free agency at a very reasonable price, considering his growth the last few years.
Selected 13th overall in 2013 it took a few years for Morrissey to put it all together, but when he did there was no looking back. Suiting up in all 82 games for the 2016-17 season as a rookie, he was seeing more than 20 minutes a night on a regular basis by the end of the year. That ice time has only increased since to the point where the left-handed defenseman averaged more than 22 minutes for the Jets last season. A true shutdown option for the team, his offensive game also exploded to the tune of 31 points in 59 games. That low game total was due to a shoulder injury and is disappointing, but if he can stay healthy there's little doubt he won't outproduce this contract and quickly.
Getting this contract locked in should only help the Jets in the negotiations with Patrik Laine and Kyle Connor, Knowing exactly what Morrissey will cost is an important piece of information for the team to have when setting a limit for how high they will reach. Laine and Connor will surely eat up the $15MM the team has available this season, but will also make next offseason a tightrope walk for GM Kevin Cheveldayoff.
Photo courtesy of USA Today Sports Images