The Dallas Stars have decided to bring back a familiar face, reacquiring Jamie Oleksiak from the Pittsburgh Penguins in exchange for a 2019 fourth-round pick. At the same time, the team has announced that Marc Methot will not return this season after undergoing surgery on his left knee. Amazingly, the fourth-round pick is going to be the same one that Pittsburgh sent to Dallas in the first place to acquire Oleksiak last season.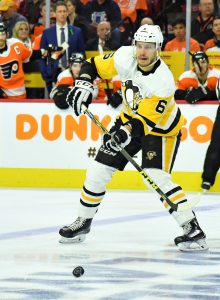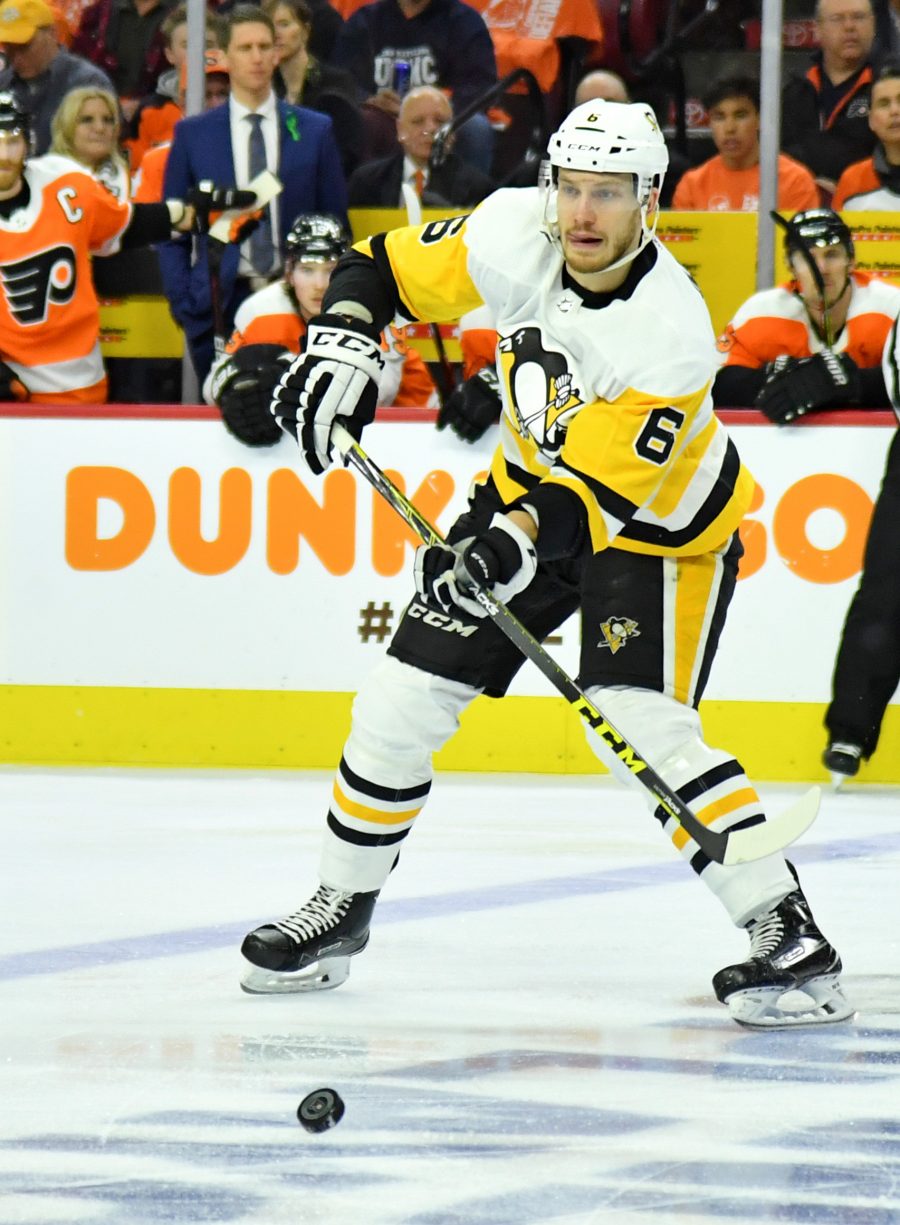 Though this seems like a simple trade back of a depth defenseman, there are more circumstances than just the Penguins flipping Oleksiak back to his former team. First and foremost, Oleksiak now comes on a three-year contract that carries a $2.14MM cap hit through 2020-21. When he was first acquired by Pittsburgh he was a pending restricted free agent with almost no risk involved, now Dallas must involve him more regularly or watch a good chunk of cap space eaten up by someone in the press box.
Second though, Oleksiak comes with renewed confidence and increased performance from his days in Dallas. The 6'7″ defenseman was struggling to get into the lineup on a regular basis through the early part of his career, and had only played 21 games in the 2017-18 season when he was flipped to Pittsburgh. The Penguins almost immediately increased his minutes and Oleksiak responded with some of the best hockey of his career. This season, though his minutes have dropped slightly thanks to the improved depth on the Pittsburgh blue line, he is still an effective physical force that can separate attackers from the puck with his body or long reach.
That kind of addition is exactly what the Stars are looking for, especially with Methot now confirmed out for the year. In fact, today's announcement may very well spell the end of Methot's career in Dallas given that he is an unrestricted free agent this summer and will be 34 coming off a major knee injury. Methot's $4.9MM cap hit has been moved to long-term injured reserve, and it will be tough for him to secure anything close to that next season.
Photo courtesy of USA Today Sports Images