ESPN conducted its annual poll (insider link) of which NHL cities are the most unpopular among NHL players. This year the Winnipeg Jets took the top slot, with the Edmonton Oilers placing second and the New York Islanders finishing third.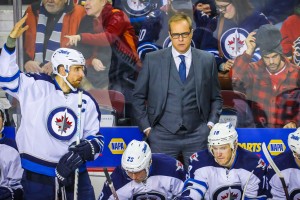 ESPNs's methodology is simple and admittedly flawed, but it's one of the only glimpses into how NHL players feel about particular destinations. ESPN asks nine player agents to list the top-three teams most often listed on no-trade clauses. It then awards each top team three points, second team two points, and third team one point.
According to ESPN, Winnipeg was the top team on six of the nine answers. A cold destination coupled with limited success explains its unpopularity. Edmonton places second on ESPN's list, but its success this season may remove the team from future lists. Before this season Edmonton mired in the NHL basement despite having numerous first overall draft picks. Rounding out the top three, the Islanders may make this list based on its lack of success, uncertain ownership issues, and unpopular arena location.
Residence and fans of the above cities shouldn't fret. It's no coincidence that this list omits successful teams. Players seem to want to go to winners regardless of locale. A couple of playoff performances should change players' views very quickly.